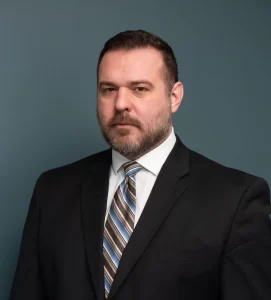 Timothy Rudd is an accomplished litigator and counselor with two decades of experience advising and advocating for clients locally as well as all over the United States. Timothy joined BraumRudd soon after the firm's founding in 2003. Timothy has done everything from litigating complex, multi-million dollar trade secret litigation in federal court to defending high-profile state and federal litigation against firearm industry members across the country in many jurisdictions brought by some of America's largest municipalities and backed by America's most aggressive anti-gun interest groups. However, Timothy's practice is as local as it is national, with many Ohio and Indiana businesses and individuals relying on him to help them navigate everything from state and federal real estate regulations to employment matters and business disputes.
Timothy strives to stay abreast of the changing legal and regulatory landscape and to work proactively with his clients with an eye towards avoiding potential pitfalls on the front end. However, when problems arise, Timothy's clients can count on him to draw upon his experience and abilities to diligently and zealously fight on their behalf.
In addition to his work at BraumRudd, Timothy serves as President of the Board of Education for Valley View Local School District and pastor of First Baptist Church of Brookville, Ohio. Timothy is also an Endowment Member of the National Rifle Association.
When not working, Timothy enjoys spending time with his wife, daughters, and two dogs, Lola and Louie. Timothy enjoys outdoor pursuits including hiking and climbing, having recently summitted Mount Rainier.